Your present position:
About Us
>>
Company Profile
SUPERFLYING(short for SFL), a wholly-owned subsidiary of SFL LOGISITICS HK Ltd., ,is a modern logistics company which commit itself to international trading supply chain service from A to Z.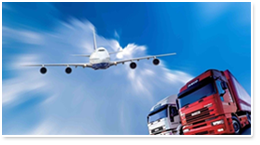 SFL considers "changing from myself,enjoy the pleasure of pursuing throughout lifetime " as the core of corporate
culture, aiming to serve our customers with "profession,sincerity,respect,trust", to meet the special requirement from client. SFL emphasizes "quality service" as the basic requirement to all the staffs,offering our old/new customers the most thoughtful service.
International air cargo supply chain service has always been the core business of SFL.Authorized by China Air Transport Association (CATA) with NO.ZN30873 ,SFL LOGISITICS HK began to be the block sale agent of CX,NH&KZ Since 1999,specialized at transporting the high tech electronic product&car accessory to Japan with offering 24hours tracking service while combined with storage&distribution .
At 2003,considering the rapid economic development in mainland China,SFL LOGISITICS HK started to expand its market into mainland China as the BSA(block sale agent) of CX,LH,KL,CV,PO&DL,and also won reputation from many forwarders with our good service&best rate.
At 2006,SFL LOGISITICS HK set up its wholly-owned subsidiary SUPERFLYING in Guangzhou, which has been strengthened the partnership with customers .
At 2008,SFL began to expand into the Middle-east,Africa&South-east Asia market as being the BSA of EK,CX & UO.
At 2012,SFL became a BSA of EY,which means we can guarantee more air transport capacity towards Middle-east&Africa.
Afterwards,SFL has signed contracts with HU,VN,TG,CA&CZ successively,meanwhile combined with the bonded warehouse in Guangzhou airport, SFL can make a promise to our clients all over the world that we can offer the cost effective logistics solution with safety&speed.
SFL began its International Ocean Freight supply chain service since 2008, and authorized by Ministry of Transport of the People's Republic of China with Nvocc no.:MOC-NV 07058,spreading offices & agents in many main harbors in Shenzhen, Guangzhou , Xiamen, Tianjin, Ningbo & Shanghai. As the agents of Cosco, Cscl. SFL provides best LCL & FCL service with best rate towards Austrila & Europe market.
At 2011,SFL invested more funds in ocean freight supply chain,also signed contracts with MSK,HPL,ZIM,OOCL&DEMAS successively which means we can reach every harbor all over the world.At the same time,SFL began to offer trucking&customs all-in-one service,also considering the demand of buyers/sellers,we set up logistics distribution warehouse in Guangzhou,Shenzhen,Shanghai&Xiamen.
In order to meet the requirement of clients, SFL has set up many special lines towards Japan,Malaysia,Thailand,UK,France,Germany,Italy,Denmark,USA,Saudi Arabia,UAE by the means of express&multimodal transportation with DDU,DAP&DDP service.At 2012,SFL has signed contracts with UPS&DHL,which has upgraded the express service greatly and ensure us to serve our clients better.
With the powerful management of modern logistics&rich-experienced staffs,SFL has joined many international bodies such as WCA,WCNA&CLN,which has greatly enriched our overseas agency network. SFL lays emphasis on international transportation service through EDI&agency network ,especially for the oversize cargo.
SFL looks forward to offering you with our cost-effective&personalized logistics solution, making progress together&creating the win-win situation.